Hey guys, my 1990 XJ 4-door has a good leak coming from the rear passenger side pillar. I have tried parking flat and at various angles. It is dry at the top of the pillar, so it must be entering in the middle somewhere. I have not removed the window gasket or liftgate weather stripping, but I'm under the impression that they attach to a lip and there are no holes or gaps from the factory - possibly a false assumption. I would also like to note that it is dry around the tail light on the inside.
Water streams as shown below. It was coming down the wiring and when I repositioned that, it still streamed down in this spot.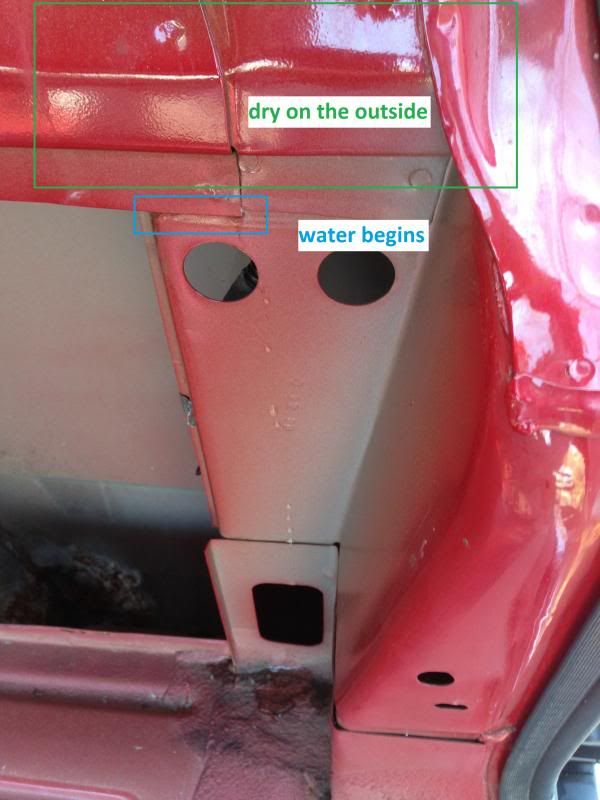 Below, I tried to get a picture of the inside of the pillar. I can't say if its the flash or light coming in from the top, but it certainly looks like light is coming in from somewhere which may suggest a hole.
The only other thing I have to note about this part of the vehicle is the previous owner replaced the passenger side cargo window shortly before I bought it, as it had been smashed in.
Does anyone have any ideas as to the source of the leak? Or has anyone replaced the cargo area window or liftgate seal and can confirm that there are no factory holes where it attaches? I looked up a few guides but couldn't get a good enough look at the area in question.
Thank you for your time and help.